I got a digital camera for Christmas- it was on my list mostly because I read about this quite a while ago and always wanted to give it a try... so here goes!

Equiptment- KodakDX3600 (methinks) and my own feet.

Location- Nova Scotia, Canada. A walk from my house.


My First Attempt...

This was taken at the end of my street.




This is the street next to mine- the 'highway' in the above picture is behind me.




Just trotting along- I felt restricted at this point because the pine tree in the distance would've looked better with 50 more steps.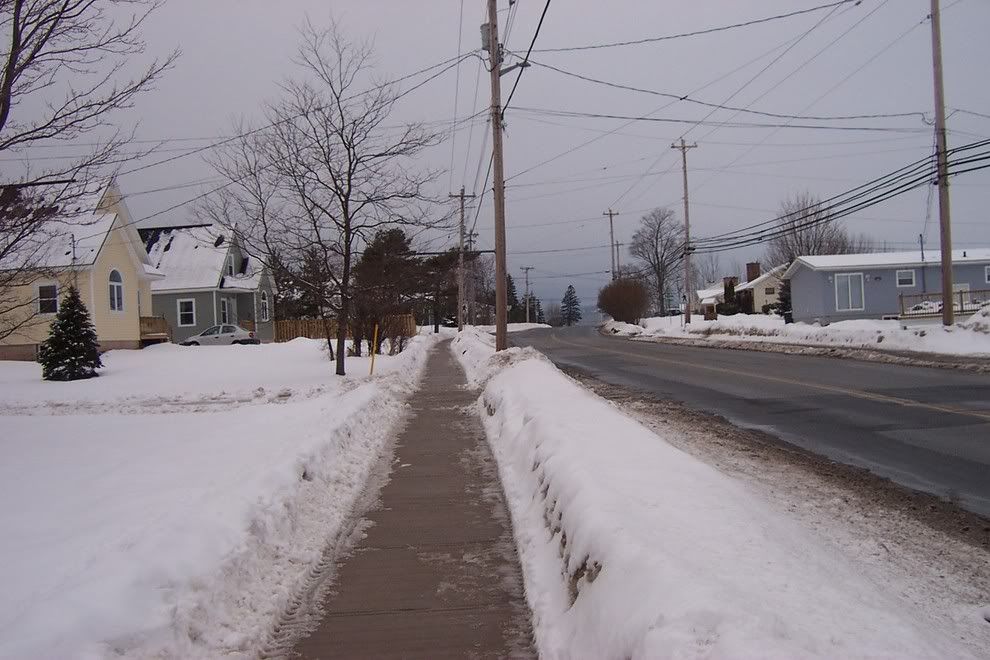 ...trot...trot...trot...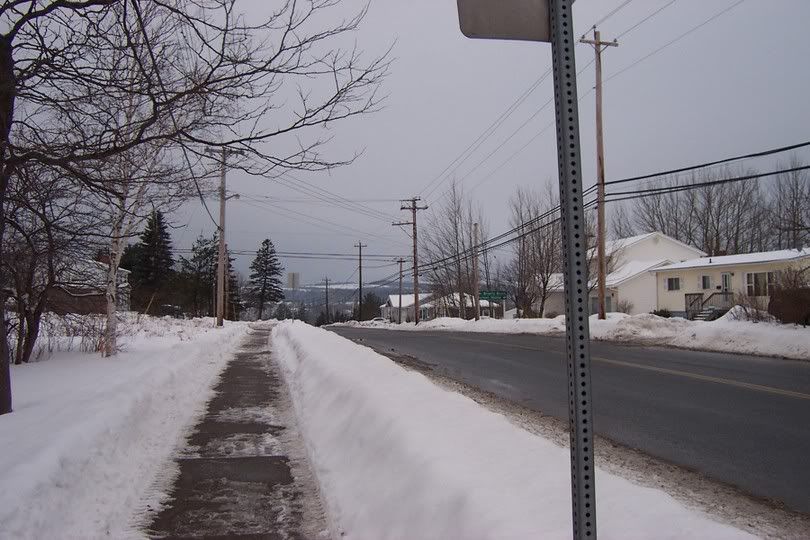 Some animal tracks in the ditch! I'm now on a little lane that is perpendicular to the 'highway' on the right side.




To my left, a lovely little field with hills in the back. I really liked the way the sky is pale but still so rich next to the snow.




Further along, same direction, except now you can see nothing but the ridge of snow.




150 steps later, a shot taken from the middle of the road. It was already getting dark when we left on an already foggy day. At this point the photos are much worse because it's just too dark for my little camera.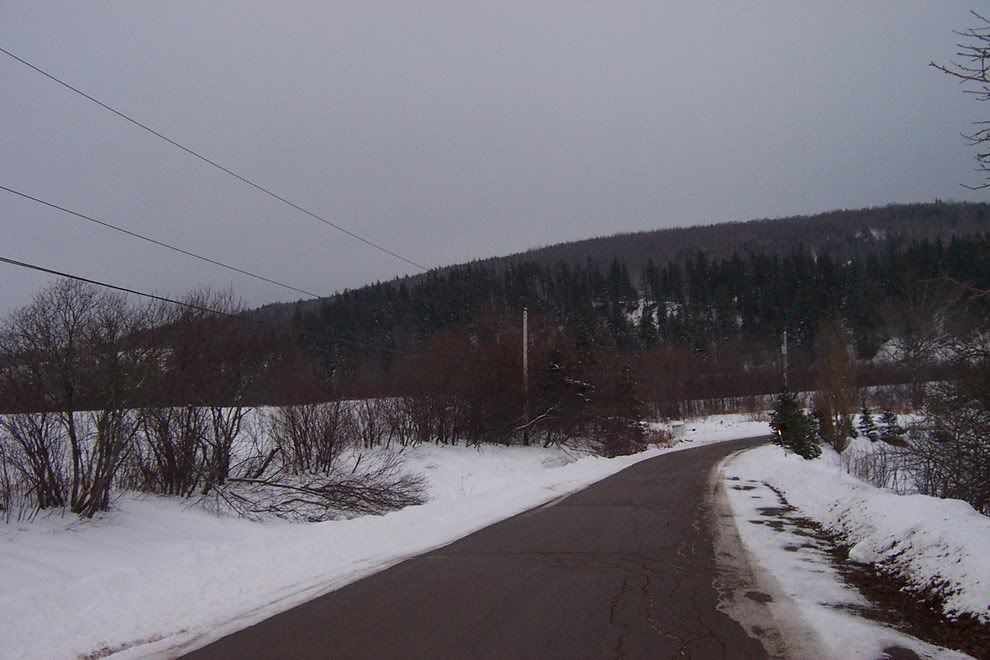 I was trying for a picture of the hills here... darn darkness.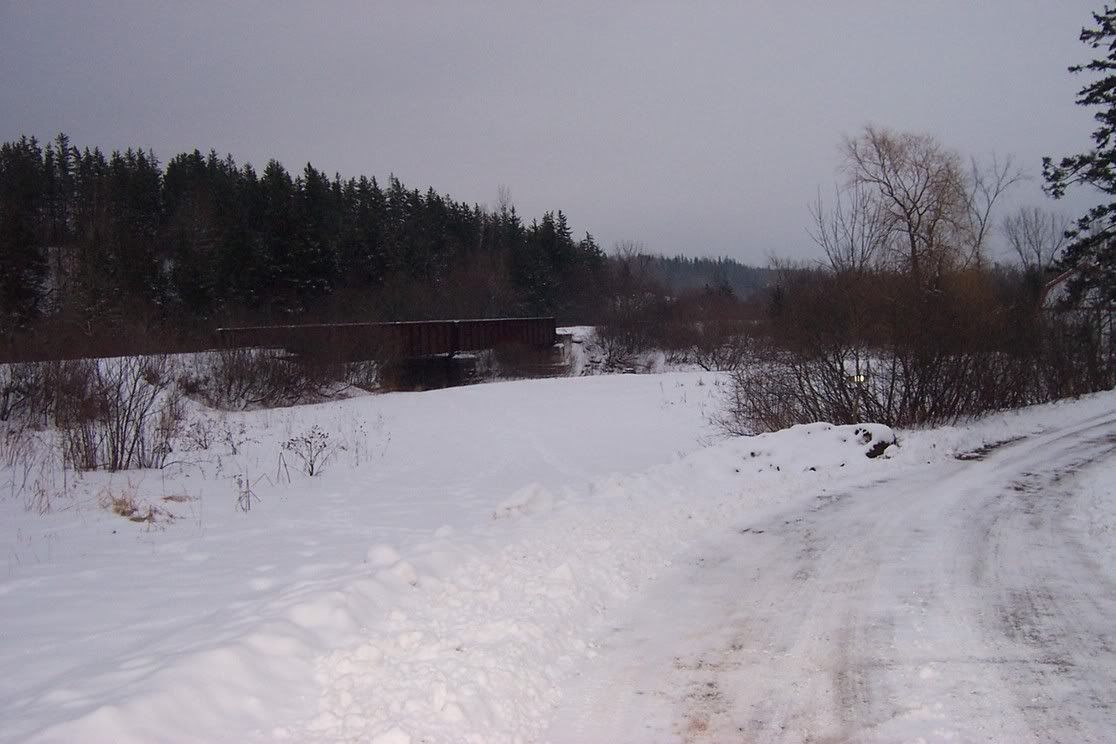 The next 150 steps actually brought me under a railroad bridge and beside the water it crossed, this is a picture across the little stream.





So, first try didn't turn out -too- badly I don't think... I wish it were brighter/I had a better cam./outdoor equiptment because there were some really nice photos I took after I was finished my project that are mostly black and blue... I welcome comments!

Mercedes